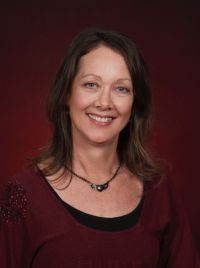 Welcome to my Website! If you're looking for a professional massage therapist, you've come to the right place.
I am trained in a variety of modalities, and you can click on the "Services & Rates" page to learn more about the various techniques I use in my work. I specialize in helping people return to their active lifestyles by providing gentle relief from chronic pain. Utilizing the John F. Barnes Myofascial Release Method I am able to help those with fibromyalgia, repetitive stress injury, TMJ and many other conditions.
If you'd like to set up an appointment with me, click on "Contact Me" and send me a message or call me. I will call you back to confirm the details of your appointment, and also answer any questions you might have.
Thanks for visiting, and have a great day.
Testimonial
"I was diagnosed with fibromyalgia over 30 years ago and had all of the symptoms before they even had a name for it. I have tried various alternative therapies including acupuncture and massage but I was only able to get temporary relief. Now that I have found the multi level healing that Claudia assists with things are much better. Most of the pain in my neck has subsided and the pain in my hips as well. And if I overdo it I recover faster! The support I receive from Claudia is priceless, as she helps me to stay positive." Terri - Placerville